THE CONIDE by Giuseppe Fioretti
"He visto un Cónide" es un proyecto con un objetivo preciso, el de dar un sentido al individuo que realiza obras de arte que no son consideradas como tal.
Este individuo obtiene el nombre de "Cónide" a partir de un proceso creativo ideado para la ocasión que parte del modelo etimológico de la lengua latina: Connetor (conector) Ideas (Ideas) = Conector de ideas. Conector de ideas, una fusión que indica a aquel individuo que debe ser capaz de crear una conexión de ideas. Puede parecer banal, pero sin embargo es bastante compleja dado que todavía hoy en día hay muchísimas personas que delante de cualquier objeto de arte no comprenden las emociones que éste transmite. La misión es identificar a todas esas personas que hacen aquel objeto que no es entendido, con el fin de sostener y apoyar esa incomunicabilidad.
Un ejemplo de Cónide es Marcel Duchamp, que en el 1900 logró realizar una obra que cambió literalmente el significado de la palabra "arte" que hasta el momento era considerado, y ahora lo estimamos como un gran artista. Él es sólo un ejemplo, algunos cuadros de Van Gogh fueron utilizados para cerrar gallineros, y posteriormente han sido pagados con cifras desorbitadas, seguramente por las mismas personas.
Esta investigación ha nacido a partir de una curiosidad personal, y también de algunas experiencias personales. Me imagino las personas que no han entrado nunca en un museo, ¿cómo pueden nunca entenderlo? Este hecho me encuriosó mucho porque hizo que me preguntara muchas cosas, por ejemplo: ¿Qué lleva a una persona a no ser capaz de entrar en contacto con una obra de arte? ¿Será fruto de la escasa educación en en la materia del arte? No lo  sé, pero son estas preguntas las que me han llevado al conocimiento, a través de búsquedas, de varias metodologías experimentales de didáctica en el campo del arte; y es en este punto en el que he llegado a la conclusión de que probablemente esta reflexión, estas dudas, no me afectan solo a mí, sino que viven dentro de más personas.
Probablemente el arte no es entendida porque está mal divulgada y de forma insuficiente.
El arte se merece la importancia justa, y no debe ser infravalorado. Políticos, camareros, bailarines, dependientes, secretarios, niños… A todos ellos les influye el arte en su vida de alguna manera. Reconocer el cónide es un manera de considerar nuestra ignorancia y tomar el arte como lo que es, una grande cena con amigos, donde no hay quien sabe comer mejor que otro.
Los cónides se ensconden detras de las incomprensiones del público o de los expertos del arte. Lo que genera cónides son los reconocimientos que contantemente hacemos hacia el arte. Juzgar algo crea necesariamente cónides. Cada vez que decimos esto es arte o esto no es arte inevitablemente estamos generando cónides.
(Giuseppe Fioretti, Conide the xoxo of art – 2017)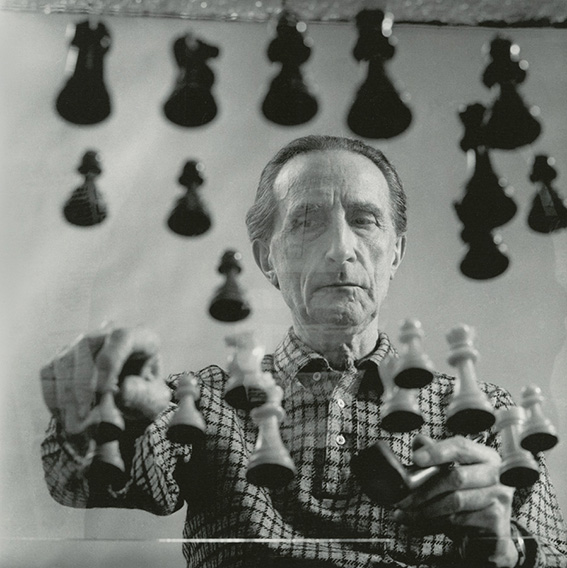 One of the most important Conide in the history. Marcel Duchamp. "Duchamp at Chess Board," 1958 by Arnold T. Rosenberg – Bowdoin College Museum of Art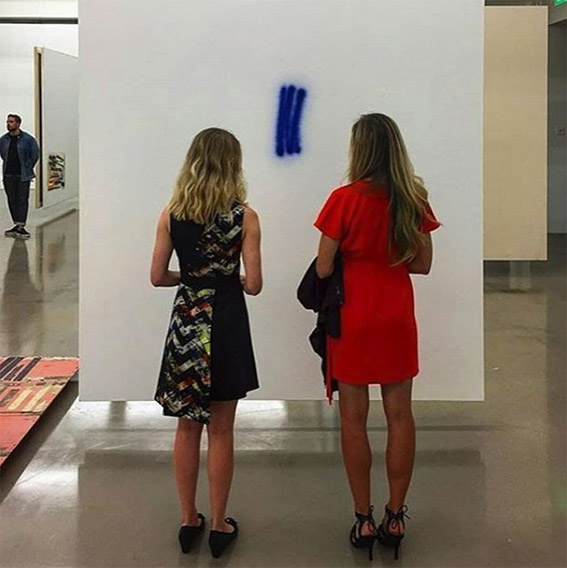 David Ostrowski via @abstract.mag
There are people who think that this is not art. Let's tell them that's not true! For us it is art, for them it will be conide.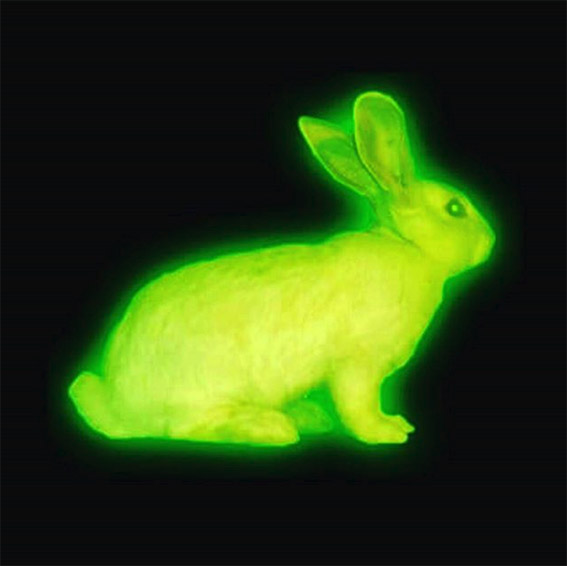 Alba was the name of a genetically modified "glowing" rabbit created as an artistic work by contemporary artist Eduardo Kac, produced in collaboration with French geneticist Louis-Marie Houdebine.. There are people who think that this is not art. Do you think this is art?
I HAVE SEEN A CONIDE ( Ho visto un Conide) – Illustration Claudia Sahuquillo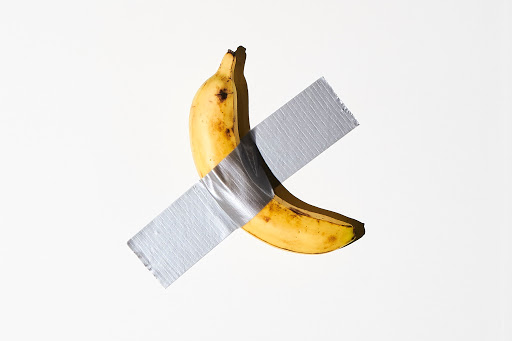 "The tricks (conide) of today are the truths (Artist) of tomorrow"
original phrase by @toiletpapermagazineofficial